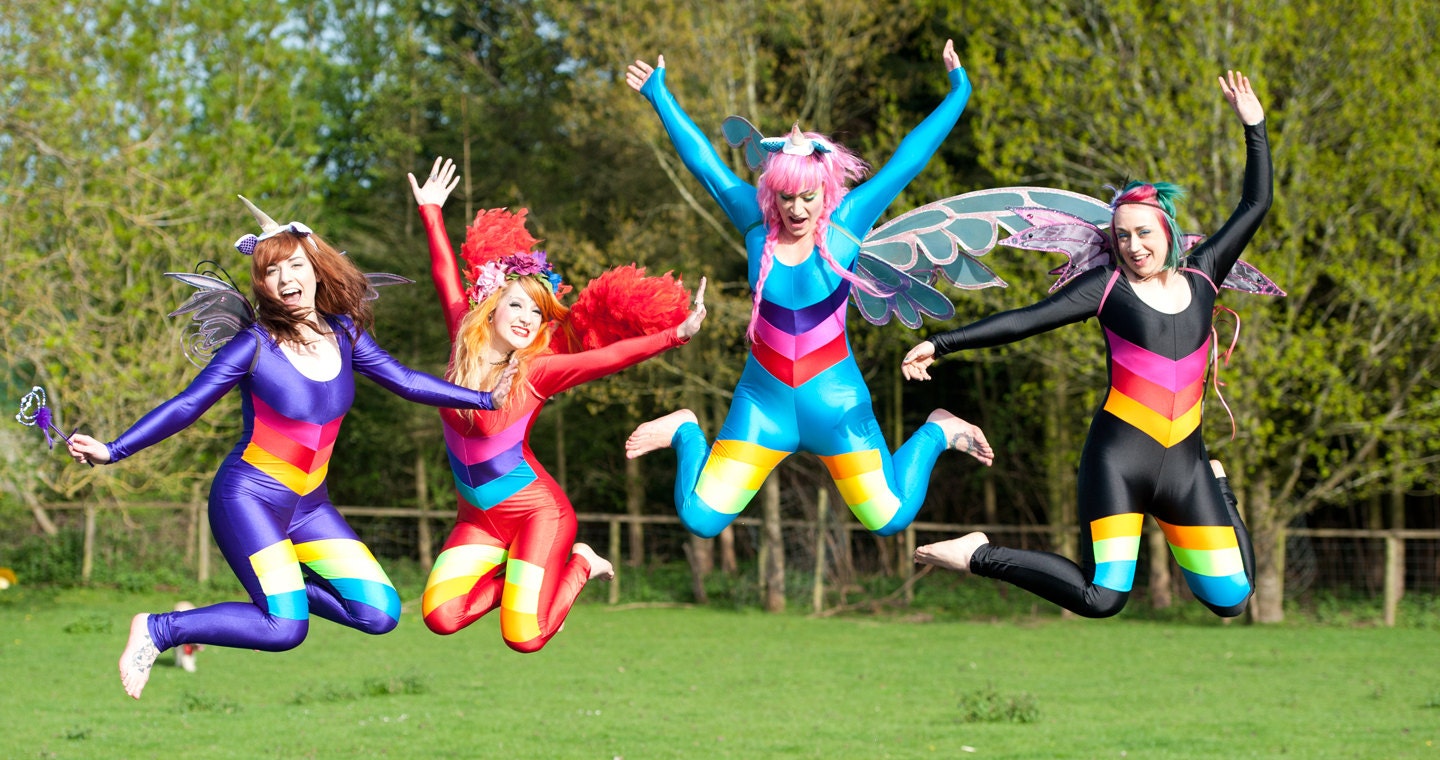 Fairyloveboutique – unizex rainbow lycra catsuit
Found these unisex lycra suits from Fairy Love Boutique – guaranteed to impress those around you!
Great for charity runs, dress-ups and different workouts.
Our amazing lycra rainbow catsuits are so much fun and amazing to wear. They come in 5 base colours with flattering rainbow stripes. Will fit womens sizes 8-14. Great for ancy dress or festival costumes.